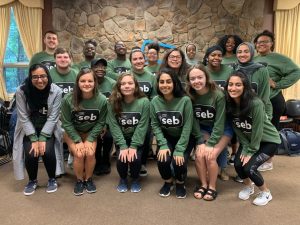 Have Feedback or an Event Idea?
General Body Meetings
PUP 105
Sign up for General Body by Emailing Mayra6@umbc.edu
Stop by Our Office
The (seb) office is located on the second floor of The Commons, Room 2B10

Collaborate
Have an event on campus but don't have all the resources? (seb) can help! Your organization can collaborate with (seb) for:
equipment (lawn games, pop corn machine, cotton candy machine, board games, etc.)
resources
event support
To request a collaboration with (seb), your organization must submit the collaboration and request forms at least two weeks prior to the event. The forms can be found below.